Service System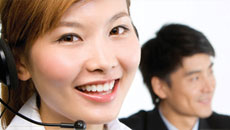 Service Network System
Yutong has established service parts network in various markets to which its buses were delivered so as to provide after-sales service for customers. Up to now, Yutong's overseas service network has covered more than 80 countries and regions, with more than 140 service stations worldwide.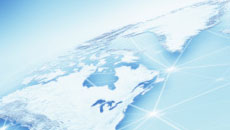 Global Supplier Services System
In addition, Yutong also established a joint service system of global suppliers and signed service agreements with Cummins, Yuchai, Allison, etc. Their service networks worldwide will jointly provide service for Yutong vehicles.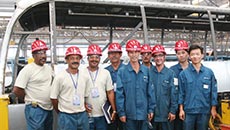 Professional Team
In order to provide professional technical support to customers and service stations, Yutong has set up a professional and skilled service team for overseas market, consisting of more than 150 Chinese service engineers and over 30 local service engineers, who settle in the local areas to service the customers directly.
Accessories System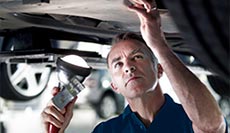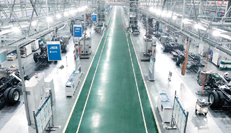 1. Technical Support
Established a sound online inquiry system of spare parts list and spare parts catalogue to provide you with real-time technical support;
2. Quality assurance
Apply the identical testing standards and procedures same as that of the components used for the manufacturing of whole vehicles, and provide spare parts warranty separately.
3. Supply Network
Formed a multi-level spare parts supply network worldwide consisting of central warehouse, distributors and sub-distributors to ensure the availability of the spare parts.
4. Spare parts supply
Set up a well-established self-service information system for customers' ordering, realizing a whole-process online inquiry and monitoring from ordering, spare parts preparation, delivery to reception.
From 2005 to 2014, Yutong buses have been exported to over 120 countries and regions, like Russian,Ghana, Sudan,Guba, Venezuela,Peru,Israel, Macedonia, France,Singapore,Philippines , Saudi Arabia , etc., which are widely trusted by customers.
Training System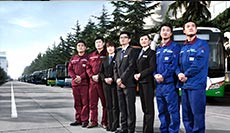 With professional training venues and trainers, Yutong Overseas Training Center is the first one in China's automotive industry which provides technical training for service stations overseas. Meanwhile, Yutong also established overseas training centers in Ghana and Cuba, providing professional training to the service stations worldwide. Currently, Yutong Overseas Training Center has gradually built up a three-level training service system of "Yutong headquarters - service region - service station", which can not only provide professional skills training for the market, but also has cultivated a high-level after-sales service team in a bid to offer a strong guarantee for the operations of overseas customers.