The Busworld Russia 2018 kicked off at the Crocus Expo Center in Moscow on October 23, 2018. As Busworld's professional bus show in Russia, it attracted 65 exhibitors from 11 countries. Taking "Quality Creates the Value" as the theme of the exhibition, Yutong brought three bus models to the fair.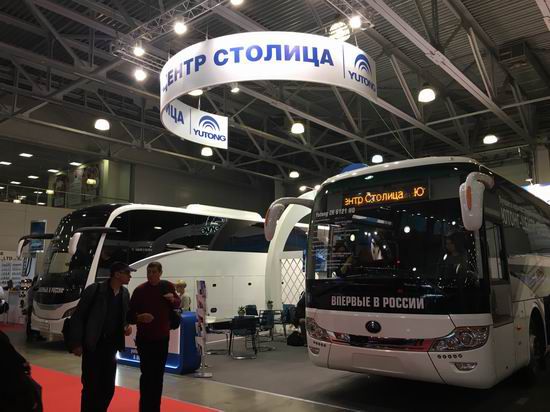 The bus products that appeared at this exhibition include Yutong's sophisticated coach product ZK6122H9, the newly-launched intercity bus ZK6121HQ and the upgraded version of the high-end tourism coach T12. Among them, the high-end tourism coach T12 attracted many customers and media due to its charming appearance,and most of them boarded the vehicle to have a close and take photos with it. The T12 tourism coach has really become a highlight of the exhibition.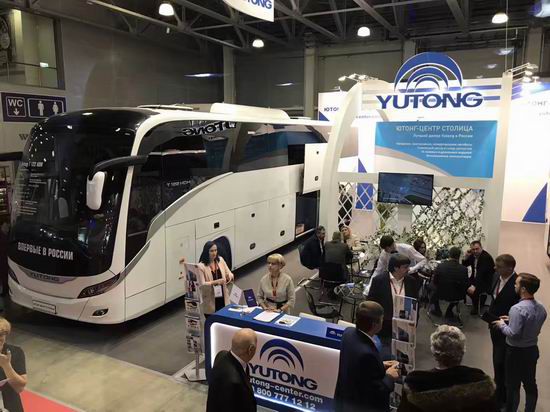 During the bus show, Zeng Zhe, Manager of Yutong's Russian Division delivered a speech at the Busworld academy conference as the representative of Yutong company, sharing Yutong's development history as well as its experience and achievements in the field of autonomous driving with the industrial experts.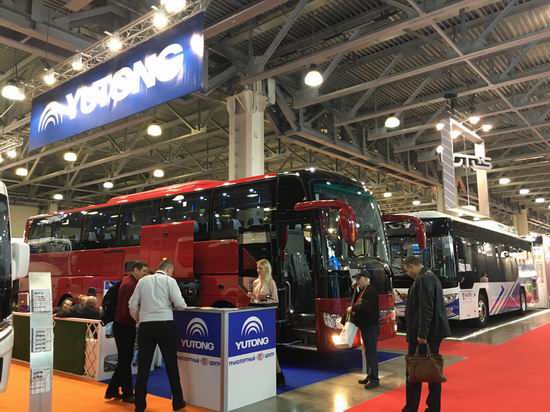 Through the three-day exhibition, Yutong not only showed its bus products with superior quality to the customers and media reporters, but also demonstrated its manufacturing capability of high-end products and its international brand image, once again interpreting Yutong's core concept of "Quality Creates the Value" with the strength.