During the 4th Local Leaders' Meeting of China and Central and Eastern European Countries, Bulgaria ushered in the first batch of full electric buses on October 21, 2018. The handover ceremony of 20 Yutong full electric buses was grandly held in Sofia, capital city of Bulgaria. Emil Karanikolov, Bulgarian Minister of Economy, was present at the event to jointly witness this important moment.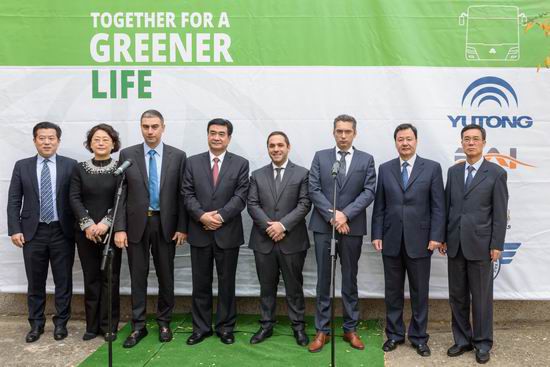 It is learned that the 20 full electric buses are all Yutong E12 city buses. All vehicles are expected to be put into operation on the major bus routes in Sofia, which will not only greatly enhance the public transport level of Sofia citizens, but also bring a new travel experience with zero emissions to the public, thus contributing to the good air environment for the Sofia city.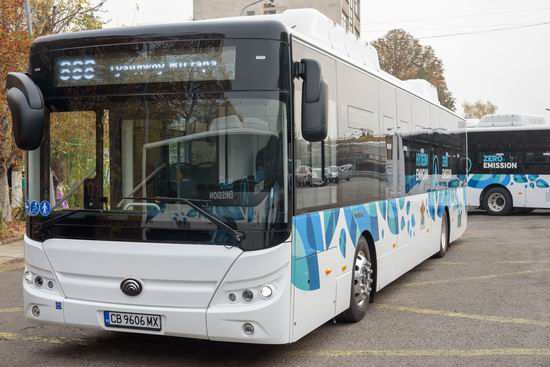 As an important part of the Central and Eastern Europe, Bulgaria has been taken into account by Yutong for its overseas strategy since 2013. In 2015, Yutong began to reap the fruit in this market, namely Yutong won the 110-unit order for the procurement project of the Sofia government. It is the first time for Chinese buses to enter into the Bulgarian Market with a sizable volume, marking that the buses made in China have entered into the EU market featuring rigorous emission standards.
Nowadays, after more than two years, Yutong once again opened the door of the Bulgarian new energy bus market, and won 20-unit order of full electric buses in February this year. The operation of these vehicles has not only a demonstration and leading role for the promotion of new energy buses in Bulgaria, but also is of great significance for Yutong in mapping out the plan of new energy buses in the Central and Eastern Europe and even in the entire European market.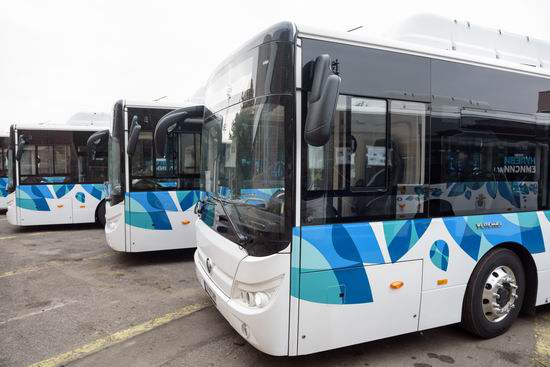 The Yutong E12 full electric bus boasts a driving range of over 300 kilometers, and the protection level of its batteries and motor has reached the highest level of IP68. Yutong E12 is the safest and most reliable vehicle with the highest driving range amid the bidding.
On the strength of excellent performance, the market share of Yutong buses in Bulgaria is rising continuously. At the same time, with the "Belt & Road Initiative" opportunity, Yutong's presence in the whole European market has also increased significantly. So far, Yutong has delivered more than 7,000 buses throughout the European area, including France, UK, Spain, Russia, Norway and other countries.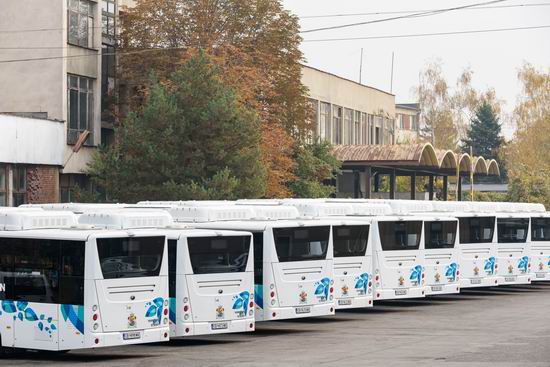 Following the successful entry of these Yutong full electric buses into the Bulgarian market, Yutong will further make great efforts and plan to launch the 18-meter full electric bus to Bulgaria in the future.