The brand value of Yutong in 2022 reached 69.165 billion yuan
The list of China's 500 Most Valuable Brands 2022 was released on the 19th World Brand Summit (Beijing) hosted by the World Brand Lab on the afternoon of July 26.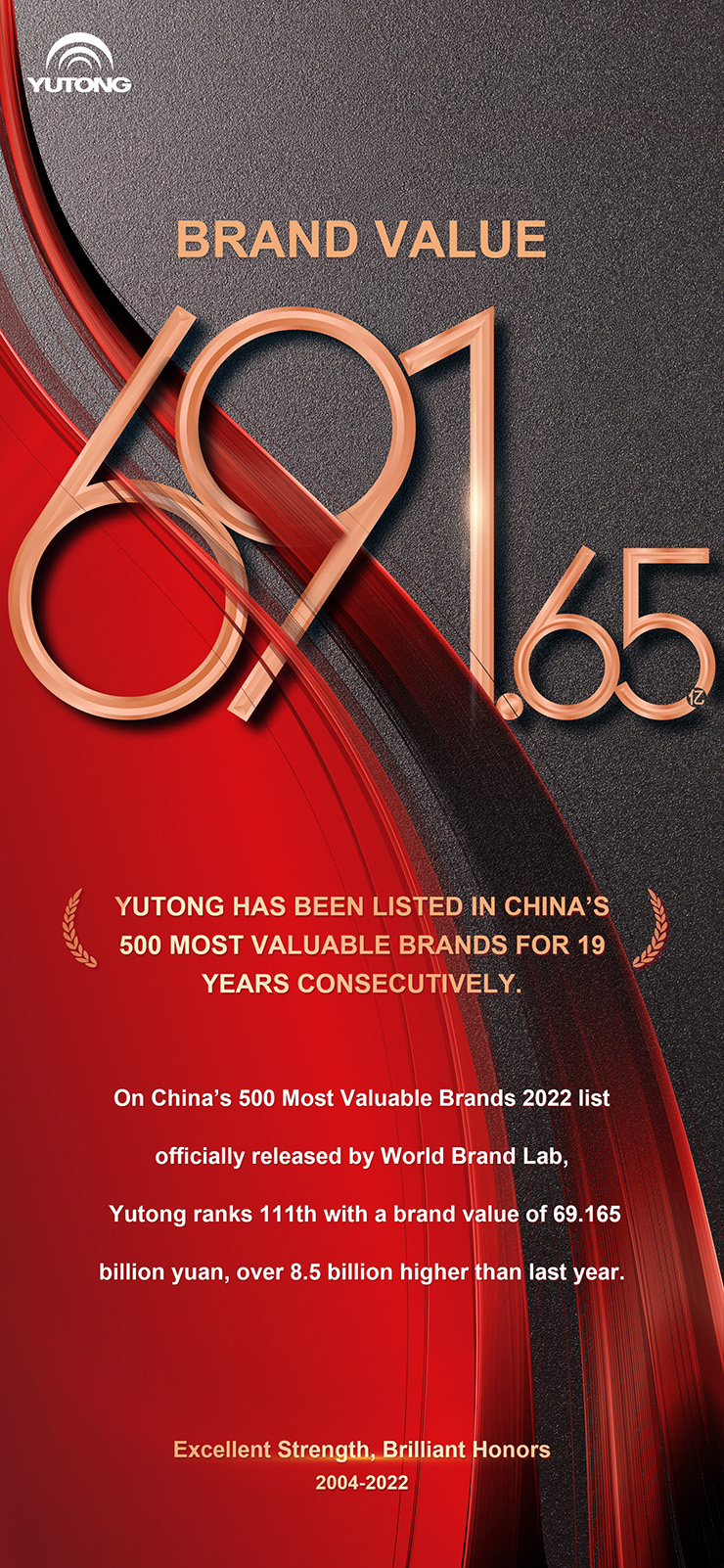 Yutong ranks 111th on the list with the brand value of 69.165 billion yuan, over 8.5 billion higher than last year. And this is the 19th consecutive year for Yutong to be listed in "China's 500 Most Valuable Brands". Also the 2022 Fortune China 500 list released in July included Yutong, which has demonstrated its brand strength and influence to the world.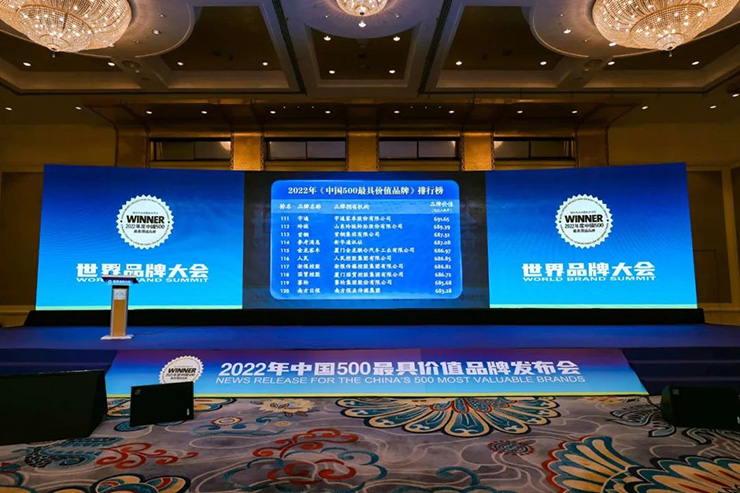 Authoritative certification of strength and brand value
Known as the "Oscar" award of Chinese brands, the list of "China's 500 Most Valuable Brands" was compiled and released by the World Brand Lab, one of the three major international agencies of brand valuation, with its experts and consultants from such world-class universities as Harvard, Yale, Oxford, INSEAD, UCL and so on.
The list compiled and released by the World Brand Lab for 19 consecutive years has been published and reported by more than 8,000 media outlets around the world. The brand report of the World Brand Lab has been adopted by numerous well-known companies, media agencies and academic organizations as an important indicator of the current situation of brand competition.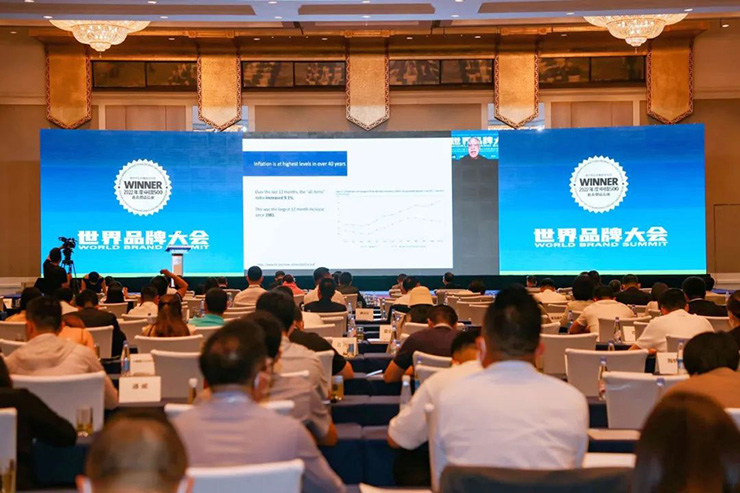 The No.1 ranking of Yutong in the bus industry on the list of this year reflects the appreciation and recognition of Yutong brand by global professional reviewers, and also reveals the consistent improvement of Yutong's industry leadership and global brand influence.
Commitment to original aspiration and innovative technology to lead the future
In recent years, oriented towards "electrification, intelligent networking, high-end positioning and internationalization", Yutong has been consistently improving internal driving force in a continued effort to enhance the corporate value creation and core competitiveness, which has yielded positive results.
By 2021, Yutong accounted for 38.2% of the domestic market share of large and medium-sized buses, ranking first in China for 20 years in a row, and its global share has reached more than 10%, holding the first place worldwide for 11 consecutive years. Now in cumulative terms, more than 80,000 buses have been exported, and 160,000 new energy buses sold, with the production and sales size leading the world. On the path of continuous innovation, Yutong has won multiple awards, such as the National Science and Technology Progress Award and the China Grand Awards for Industry; 7 state-level research and innovation platforms and 10 provincial ones are in its possession; Professional R&D teams of NEVs and intelligent connected buses have been established as part of its continuous effort to speed up the development of new technologies and the transformation of R&D fruits, and to contribute Yutong's share to the building of a transportation powerhouse.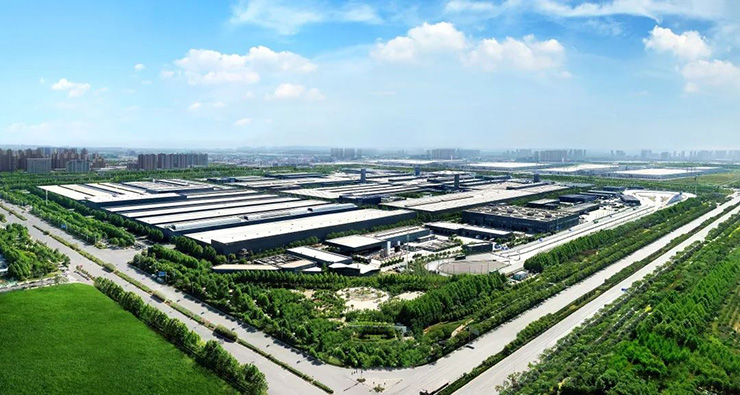 Times change, yet the original aspiration remains. As a leader in the field of buses, Yutong has always been standing at the forefront of changes through commitment to innovation and technology, and continues to create greater value for users with high standards of R&D innovation and intelligent manufacturing management. In the future, committed to original aspirations and innovations, Yutong will be responsive to new challenges based on practicality, stimulating brand vitality with new technology and promoting brand upgrade with craftsmanship. On its way for "better bus, better life", Yutong will stride forward all along to polish the image of Chinese homegrown brands.