168 Yutong coaches delivered to Uzbekistan
2019-06-28
On June 18, the handover ceremony of 168 Yutong luxury coaches as well as the signing ceremony of technical personnel training memorandum were held in Uzbekistan. Supervised by Uzbek President Mirziyoyev, it is the order of coaches in Uzbekistan's history, which is of great significance to the development of Chinese buses in the country and the construction of public transport in Tashkent.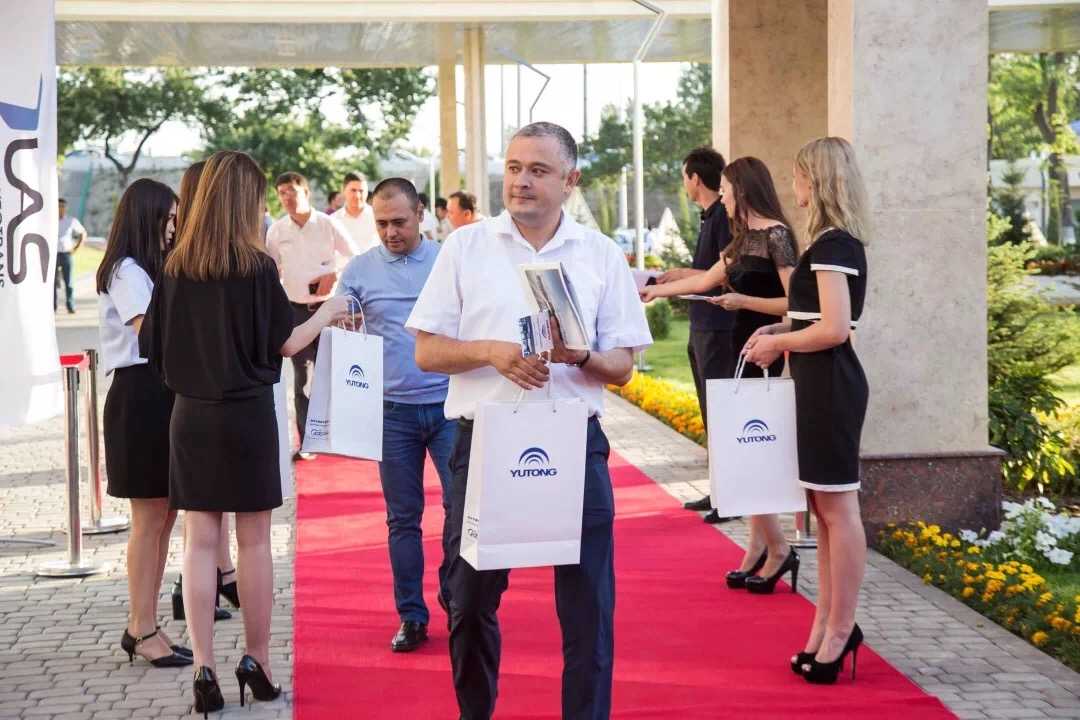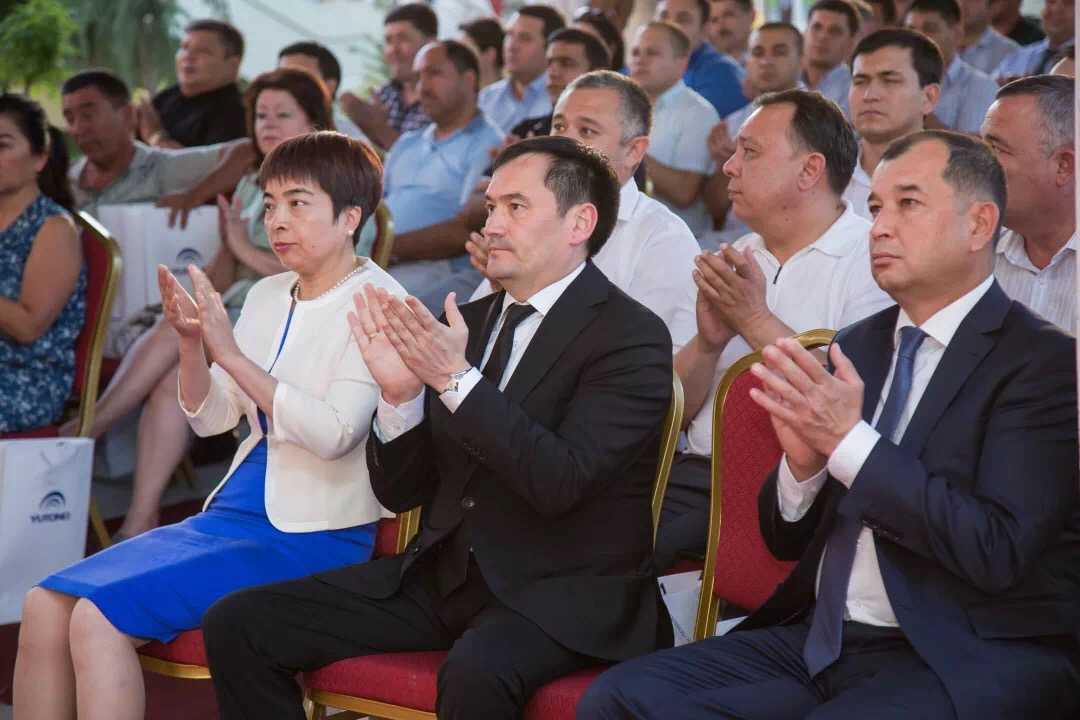 Ilhom Rustamovich, Uzbekistan's Vice Minister of Transport, Jiang Yan, China's Ambassador to Uzbekistan, Jeff Shao, Yutong's GM of CIS Division, and representatives from Uzbekistan's operators, tourism and public transport system jointly witnessed this important moment.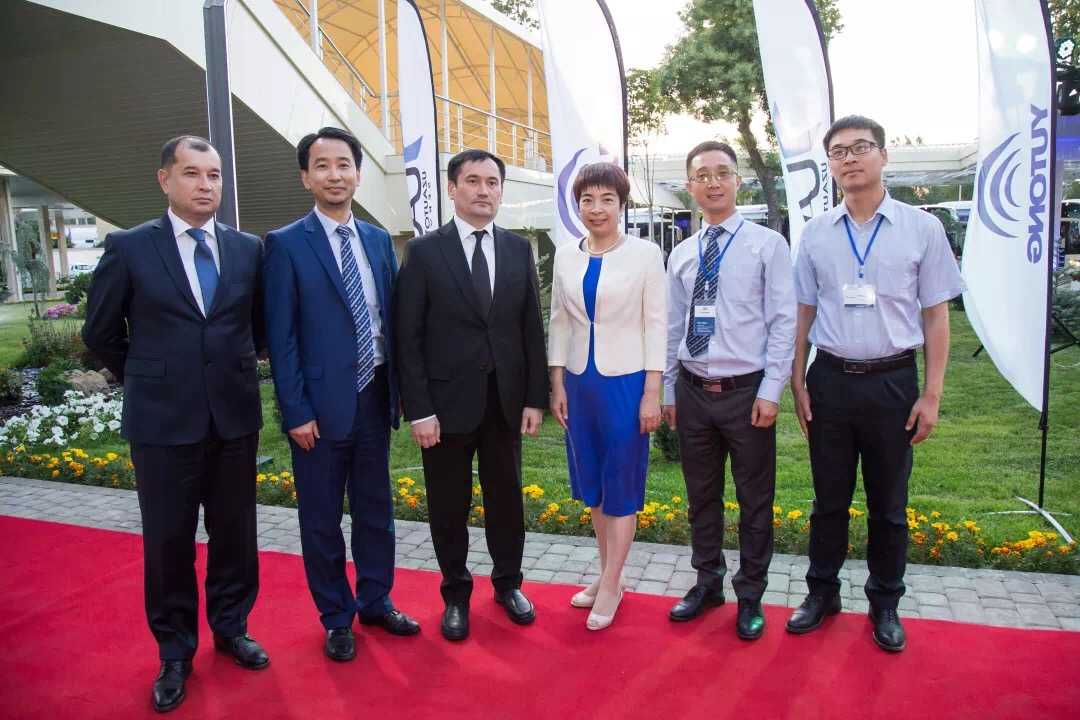 "The project will effectively promote Uzbekistan's transport and infrastructure, create more than 650 employment positions, increase the income and purchasing power of local residents, and improve the travel quality and safety of the public. Meanwhile, it will also enhance the development of tourism and enrich the experience of international passenger transportation," said Ilhom Rustamovich at the event.
Ilhom Rustamovich, Uzbekistan's Vice Minister of Transport, made a speech
"With the deepening of Uzbekistan's economic reform, the people's living standards have been improved significantly. The President Mirziyoyev is very concerned about the life of the people and their mobility convenience, especially the travel safety of migrant workers. The launch of this large-quantity luxury coaches fully reflects the concern of the President to the livelihood of Ukrainian people," said Jiang Yan at the event.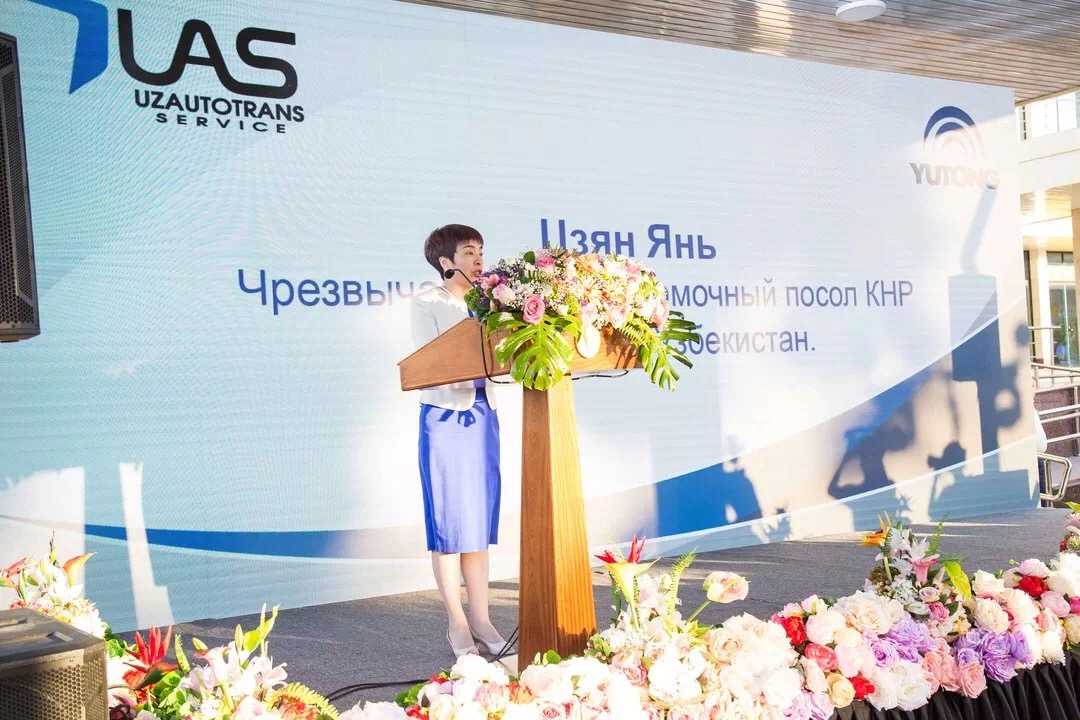 Jiang Yan, Chinese Ambassador to Uzbekistan, made a speech
In terms of the Chinese buses and coaches exported to Uzbekistan, Yutong buses accounted for more than 60%. The handover of the 168 Yutong coaches to Uzbekistan can be regarded as the continuation of Yutong's efforts along the "Belt and Road", which will further enhance the influence of Yutong brand and even Chinese bus brands in the five Central Asian countries as well as the "Silk Road Economic Belt".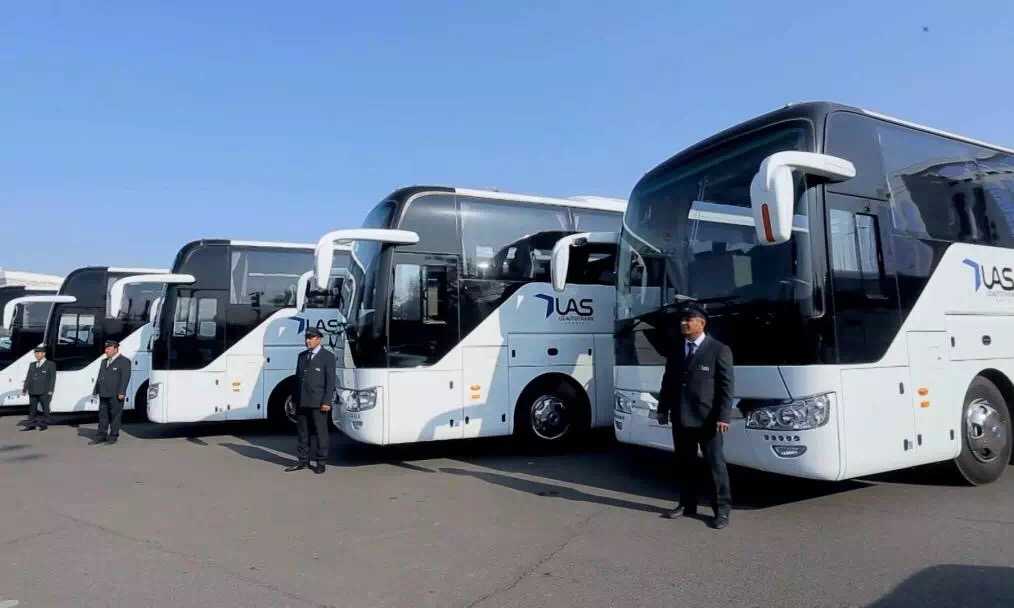 Yutong coaches exported to Uzbekistan
After the event, the ambassador Jiang Yan made special instructions to Yutong: As a representative of Chinese enterprises going abroad, Yutong has provided excellent passenger bus products for Uzbekistan, and meanwhile need to well conduct related technical training and management training, thus playing a positive role in promoting the good cooperation between the two countries under the framework of "Belt & Road Initiative". .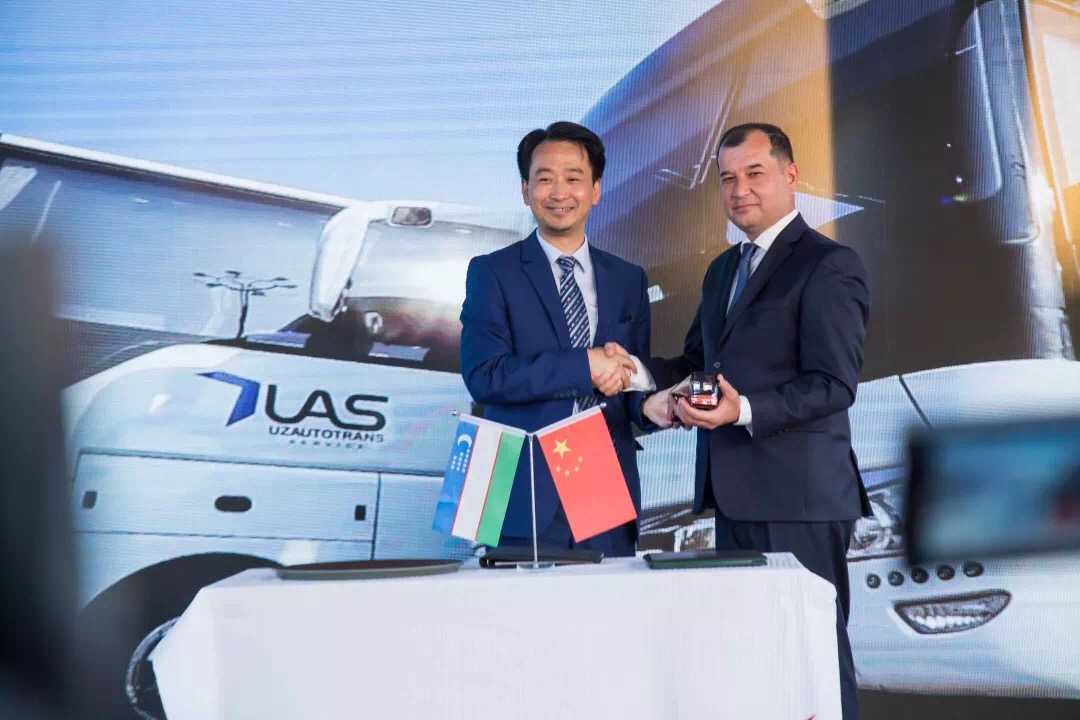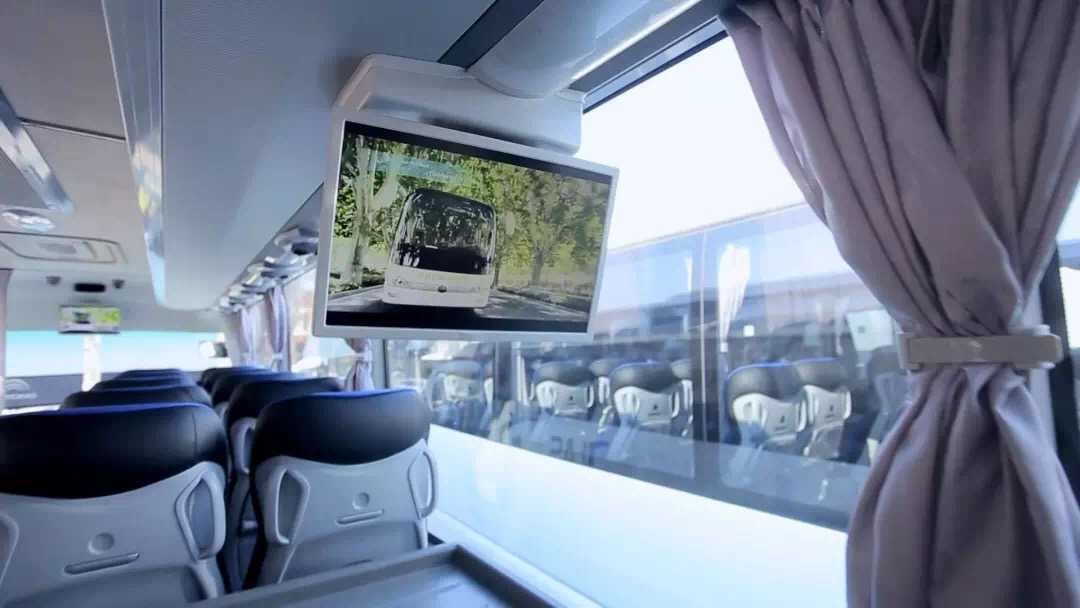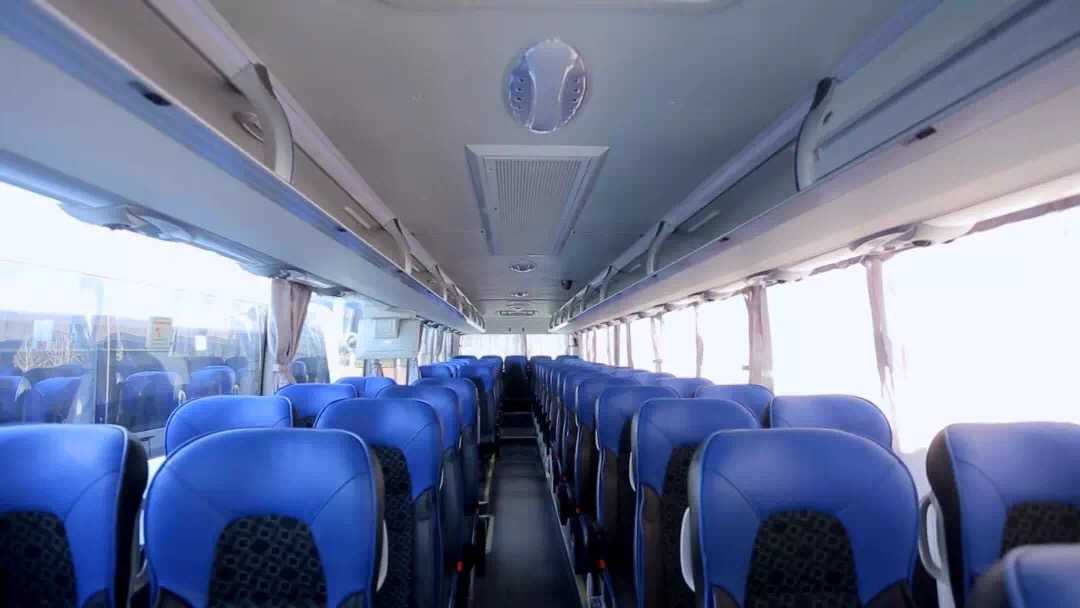 In addition, in order to improve the technical level of local people, Yutong also signed a technical training memorandum with Uzbekistan Passenger Transport Service Company to provide drivers, technicians with various trainings such as driving, technology and maintenance at the local passenger terminal base and Yutong factory.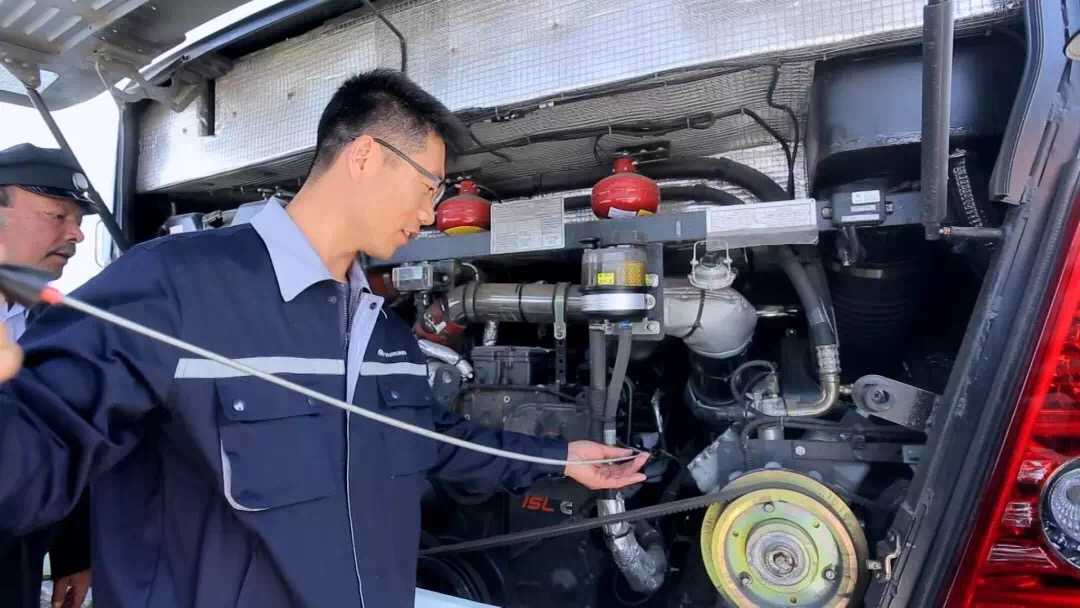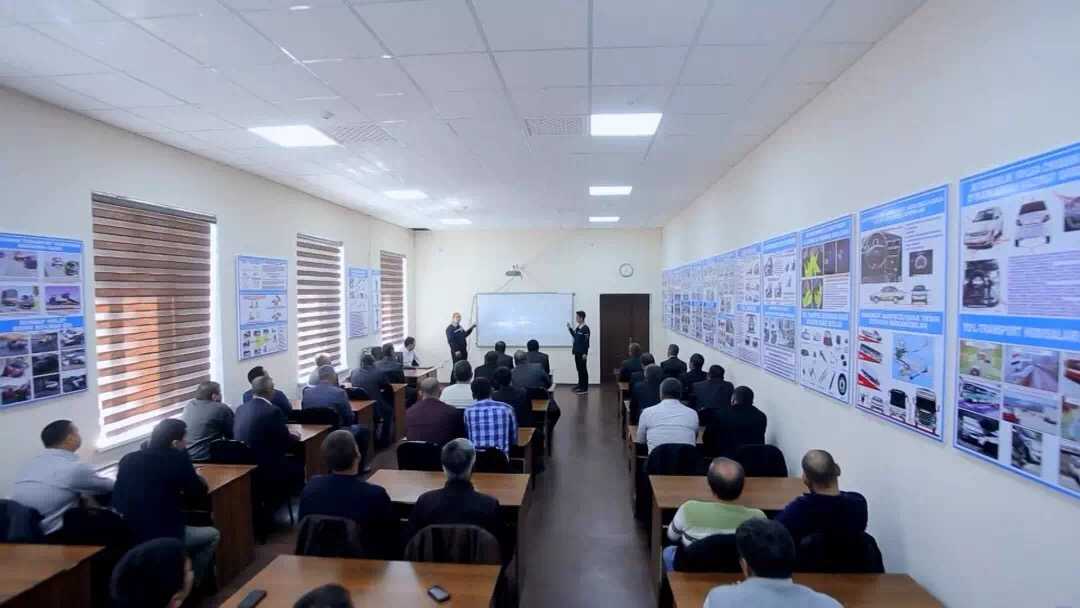 Yutong staff conducted training for the local operators
Up to now, Yutong has achieved exports to more than 40 countries along the "Belt and Road", with a total export volume of over 64,000 units, and has formed an enterprise development way from products export to technologies and standards delivery, creating a distinctive "Yutong model".